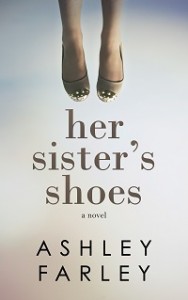 Rating:
4/5 Stars
Author: Ashley Farley
Available Formats: eBook & Paperback
Publication Date: 06-24-15 Pages: 384
Set in the South Carolina Lowcountry and packed with Southern charm and memorable characters,
Her Sister's Shoes
is the story of three sisters—Samantha, Jackie, and Faith—who struggle to balance the demands of career and family while remaining true to themselves.
Samantha Sweeney has always been the glue that holds her family together, their go-to girl for love and support. When an ATV accident leaves her teenage son in a wheelchair, she loses her carefully constructed self-control.
In the after-gloom of her dreaded fiftieth birthday and the discovery of her husband's infidelity, Jackie realizes she must reconnect with her former self to find the happiness she needs to move forward.
Faith lacks the courage to stand up to her abusive husband. She turns to her sisters for help, placing all their lives at risk.
In the midst of their individual challenges, the Sweeney sisters must cope with their mother's mental decline. Is Lovie in the early stages of Alzheimer's, or is her odd behavior normal for a woman her age? No one, including Lovie, understands her obsession with a rusty key she wears around her neck.
For fans of Dot Frank and Mary Alice Monroe, Her Sister's Shoes is a contemporary women's novel that explores and proves the healing power of family.

My So-Called Review:
First, let me say how happy I am to have had the opportunity to read and review Her Sister's Shoes by Ashley Farley and to take part of this fabulous blog tour! After reading the blurb on the back I decided this was a book I needed to bring on our upcoming family vacation/reunion. All summer I'd been collecting review paperbacks for the trip, a 10 day Alaskan cruise with 18 of our closest family members meant lots of time for relaxing with family AND lots of time for reading :) It was especially important to me that I bring this particular book because it reminded me of the type my mom and I read together while on vacation as a teenager (a very, very long time ago!) Set in the South, this is the story of three sisters who must balance the demands of career and family while staying true to who they are and dealing with their mother's declining health. I had a feeling my mom would adore this book so once we set sail I told her about it & suggested we meet each afternoon at the coffee shop on deck 5 and that I would read it to her, just like she used to do for me. Needless to say she was thrilled! We had such a great time reading together, sipping our coffees and looking out at the sea; it was truly one of my favorite memories from this vacation. Isn't it amazing what a good book and a quiet corner can create :)
Beautifully written, Her Sister's Shoes is an intensely powerful book that will stay with me for quite some time. Sister's Jackie, Faith and Sam have each been through their fair share of problems and crisis throughout their lives; one is being abused by her husband, one has a husband who's cheating on her and the last sister is dealing with the aftermath of her son's tragic accident which left him in a wheelchair. As if all that weren't enough, their mother seems to be suffering some form of early onset Dementia. In the throes of the problems that each sister faces, they never give up. Instead they help each other to overcome what is needed in their lives and end up growing closer together in the process. Farley does an outstanding job giving each sister her own, distinct voice as the chapters alternate between their lives.
This is a wonderful book that my mother and I enjoyed very much! We are both in agreement that Her Sister's Shoes would be an excellent recommendation for fans of women's fiction and/or family dramas. It's the type of story that has a little something for everyone, making it relatable to almost everyone. This would also make a wonderful Book Club choice as there's so much to discuss including siblings, family, love and loss.
A huge thank you to author, Ashley Farley and to TLC Book Tours for inviting me to participate in the blog tour and for providing me with a complimentary, paperback copy of this book in exchange for my honest review. The cover really is gorgeous!
---------------------------------------------------------------------------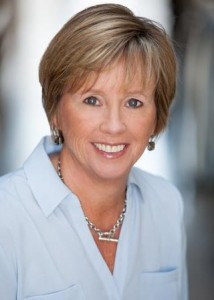 About the Author:
Ashley Farley is a book blogger at Chronicles and author of Saving Ben and Her Sister's Shoes. She is a community volunteer in Richmond, Virginia, where she lives with her husband and two college-aged children. Visit her website at www.ashleyfarley.net, connect with her on Facebook and Twitter, and friend her on Goodreads
GIVEAWAY!!!!
(1) Paperback Copy of My Sisters Shoe's (US ONLY)

Contest Ends: Aug 31st, 2015
Prize provided by the author, hosts not responsible